Kid's
Virtual Training
We believe that virtual class formats open doors for students who otherwise would not have the ability to take our classes.
Morris Martial Arts Kid's Virtual Training
Flexible
Life in the 21st century is busy – between busy work and school schedules, family commitments, and a plethora of different activities, you can't always make it to your favorite class. By enrolling in an online class, you have the ability to take the class from wherever you are. Whether it's your living room, your school gym, or the park by your office, you can turn any space into your own personal dojo.
We believe that virtual class formats open doors for students who otherwise would not have the ability to take our classes. This guarantees that students don't have to skip their favorite class or miss out on training time with their favorite instructors.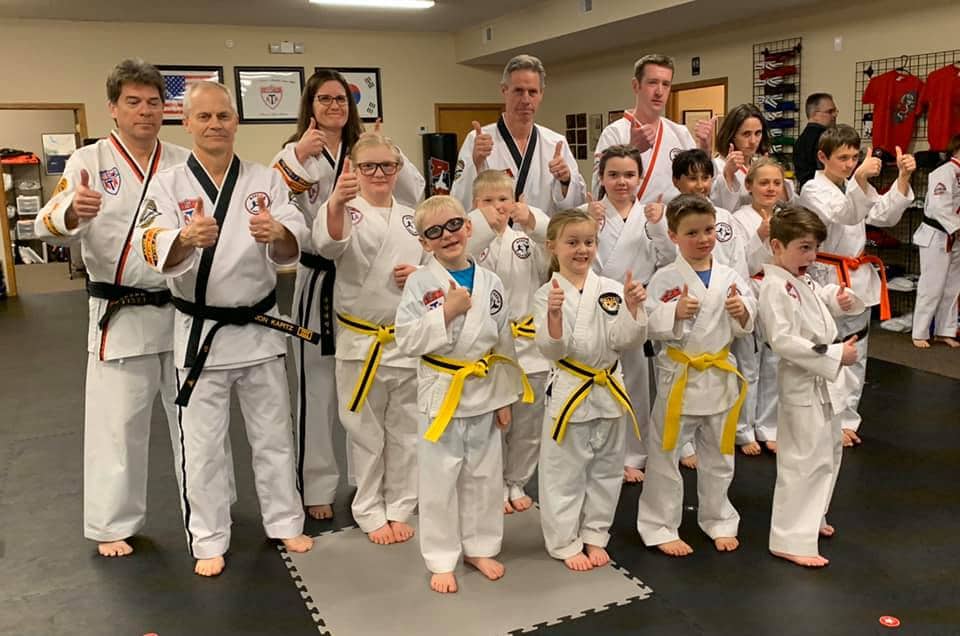 ACADEMIC PERFORMANCE & BEHAVIOR IMPROVEMENTS
With most children's activities, the learning stops when the activity ends. Our goal is to teach children how to take the life skills we teach and put them to use in their lives at home and in school. Our "patch & star" reward program will help you reinforce our lessons at home and at school. Because our program is karate-based, we are proud to help children learn the values of discipline, courtesy, respect, and self-control. Using our weekly progress reports, you can continue the lessons at home in a fun and exciting way. Each time your karate kid turns in a positive homework sheet, we reward him/her in front of the entire class, helping reinforce good behavior!
We also understand that sometimes our children have trouble displaying these values. So if your child needs a little extra parental support, we're here to work side-by-side with you, to make sure your child is right on track!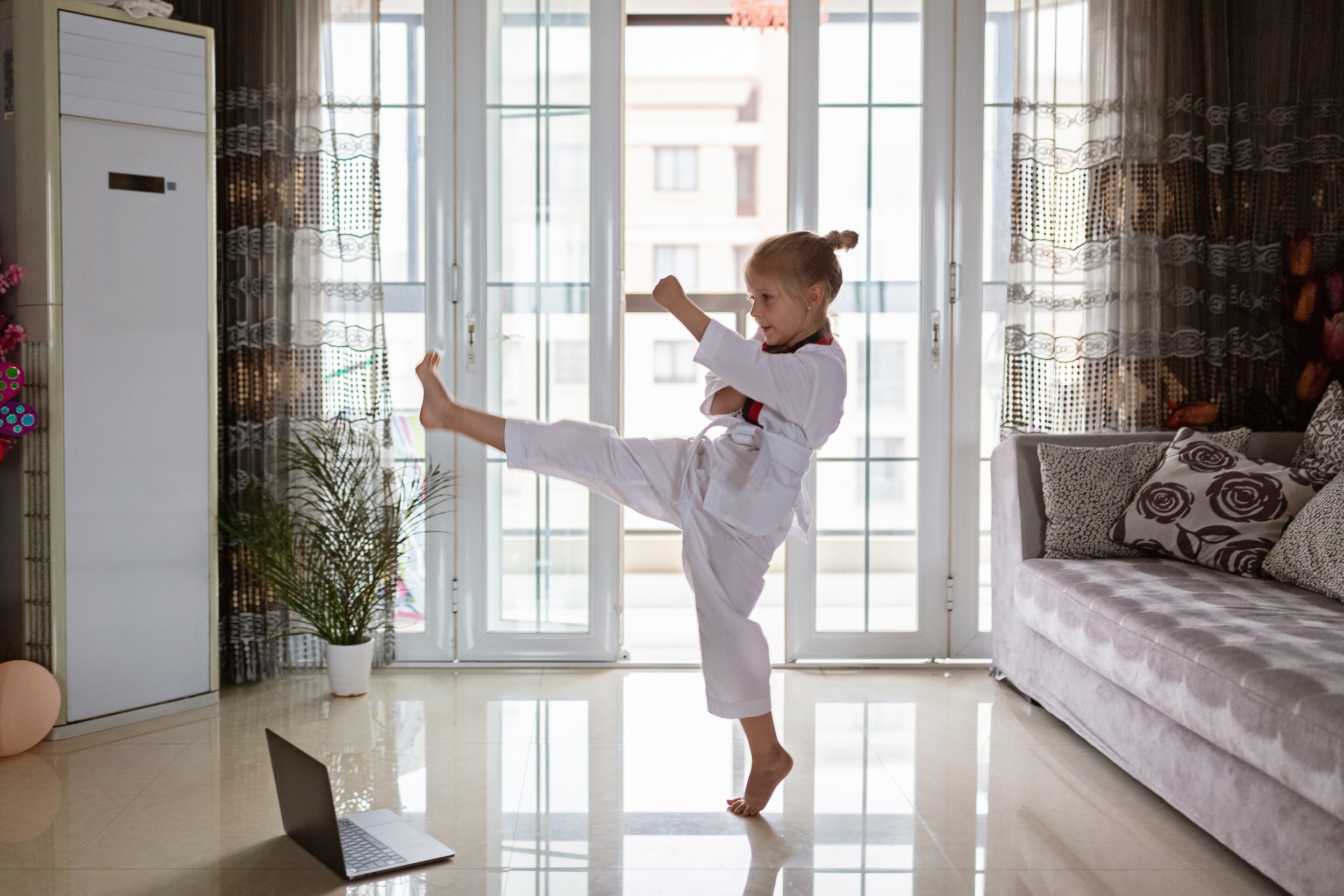 Interactive
Many people are hesitant to enroll in virtual classes because they feel they won't receive the same hands-on experience that they would be provided in a typical martial arts setting. While you won't physically be with your instructor and fellow students, that doesn't mean you won't have the chance to communicate with them and be a part of the [insert school name] community. Our virtual classes are held over Zoom, and our instructor will evenly divide their attention between students practicing in-person and those practicing online. If you have any questions or comments, you will be able to turn your camera on to raise your hand or you can ask via the app's chat feature. When taking a [insert school name] class virtually, you will be able to see and hear the entire class, and they will be able to see and hear you if you choose to turn your camera and microphone on.
Try A Class for Free!